With the growing era of auto community needs of the digital world continues to grow .. This is evidenced by the growing needs of the public will the multicoin debitcard that support in digital currency and fiat in different countries as well as MONACO CARD ..
Monaco card has introduced their multicoin debit card which can solve the common people's problems of currency exchange. Exchnage money with perfect interbank exchange rate using Monaco Mobile App, easy, convenient, and safe to be used by every user ..
interesting right.
Monaco App can be used by people in sending money from and to 23 different currencies in 120 countries of the world for free ..
Users can use these cards offline and online, easily accessible at any ATM that has a visa sign ..
Monaco Visa Card has a unique feature where this card can get top up with BTC or ETH ..
Better to use Monaco card to receive and send digital currency than using wallet as it will bring the best interbank exchange rate to the end of Customer through APP .
MANYFEATURES – FEATURES OFFERED BY MONACO CARD..

The Monaco VISA® Card function makes it a must-have for not just any Bitcoin and ether holder, but also for everyone who spends money in foreign currency ..
even whenever you spend your money with Monaco VISA® Card, you will be given Perfect inter-bank exchange rate without markup or cost..
You no longer need to worry about currency exchange, always get the best deal physically.
The limited edition Monaco VISA® BLACK Card will be issued for the first 999 subscribers. Each card will have a unique number engraved from 001 to 999 accompanied by the words "Founding Member". There will be no BLACK Cards issued after the initial 999 so if you want to get a BLACK CARD then you have to be the first customer In addition to the exclusive designs, the Monaco BLACK Card holder will enjoy unlimited interbank exchange rates and for monthly free ATM withdrawals. It will be more fiture given from time to time.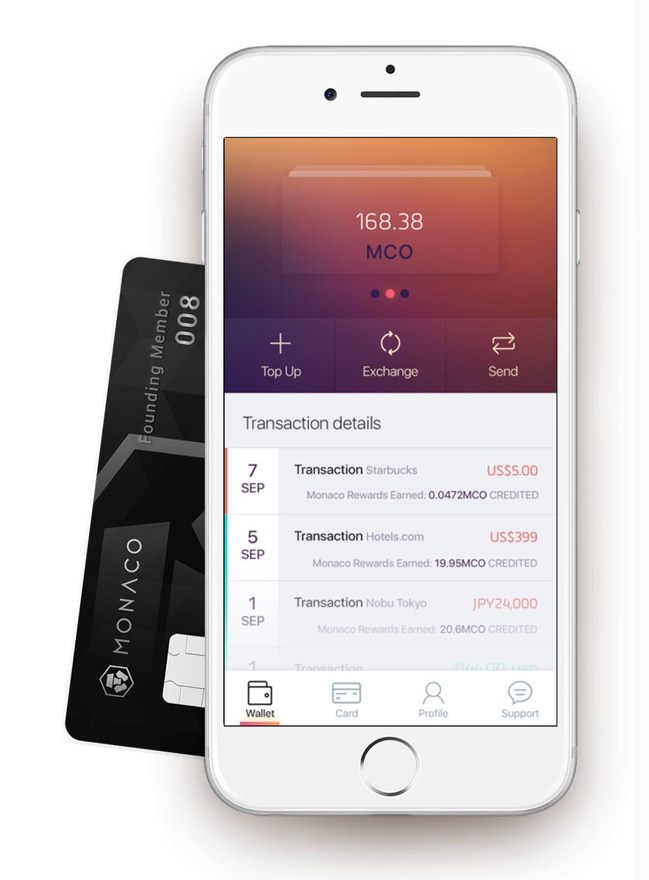 To receive your Monaco VISA® Card you need to download the Android / iOS Monaco App, but this app has not been launched yet, most likely the app will be launched in mid-September 2017.
Most visa cards take monthly or annual fees to Use their cards BUT different from Monaco cards No monthly fee ..
Let's not go Monaco card is also free to use in any form can even save EUR30-40 on every transaction worth EUR500 ..
it's just that there is a fee of 1% for all transactions (friction and exchange) of ETH / BTC.
In the launch of the platform Monaco team will release the sale of MNC tokens for their project funding with detailed details of maximum target of 150,000ETH, the MNC token will be made using smart ethereum contract using ERC20 and will be audited, for unsold auto selling to be burned by smart contract.
Many of us do not know where and how to HOW to invest so here is an opportunity to do something that will change your ideas about money and cryptocurrency ..
I'm not calling you to invest your money ,, I just offer you a chance to learn about Monaco WHERE MONACO GIVES YOUR MONEY BENEFITS and I think Monaco Cards are what we've been waiting for and expect for a long time.
For more details about Monaco's new project please visit:
Website:  CEK HERE
JOIN Slack: https://slack.mona.co/
FOLLOW Facebook: https://www.facebook.com/Monaco-Card-1355426087883151/
Reddit: https://www.reddit.com/r/MonacoCard/
Whitepaper: https://www.mona.co/monaco-whitepaper.pdf
Contact Me CEO INFO BITCO: mr.laba-laba